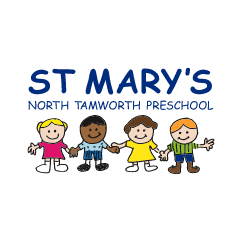 Recipes
Potato and Leek Soup
2kg potatoes peeled and sliced
1 leek (white part) diced
50g butter
1 Tbs dried onion flakes
1L chicken stock
1L water
2 cups of milk
Pan fry the leek, onion flakes and butter until golden. Add potatoes, water and stock. Simmer for 1 hour. Roughly mash the potato or puree with a stick blender depending on the texture you like. Add milk (do not boil) and serve when soup returns to being hot.
---
Pizza Dough
1 cup SR flour
1 cup Greek yoghurt
Mix together to form a dough and knead for about 8 minutes. Adding more flour until the dough isn't sticky anymore. Add your toppings of choice. Place in a moderate oven for roughly 10 minutes or until your level of golden deliciousness has been achieved.
---
Anzac Biscuits
1 1/4 cups of plain flour, sifted
1 cup of rolled oats
1/2 cup of sugar
3/4 cups of desiccated coconut
150g unsalted butter, chopped
2 Tbs golden syrup
1 1/2 tsp water
1/2 tsp bicarb soda
Preheat oven to 170. Place the flour, oats, sugar and coconut in a large bowl and stir to combine.
In a small saucepan place the golden syrup and butter and stir over low heat until the butter has fully melted. Mix the bicarb soda with the water and add the golden syrup mixture. It will bubble while you are stirring together so remove from the heat.
Pour into the dry ingredients and mix together until fully combined. Roll tablespoons of mixture into balls and place on baking trays lined with non stick paper, pressing down on the tops to flatten slightly.
Bake for 12 minutes or until golden brown.
---
Cold roast vegetables
PASTRY
125g butter
2 cups plain flour
1 egg
FILLING
3 cups vegetables of choice...grated zucchini, grated carrot, torn spinach (all of which we source from the preschool veggie patch), cold roast veg.
1 cup of grated cheese
6 eggs lightly beaten
Preheat oven to 170.
Rub the butter into the flour and add the egg. Make a dough and roll it out, blind bake for 10 minutes in a hot oven.
Add the eggs with the vegetables and cheese and bake until set.
---
Lemon Myrtle Pancakes
1Tbs Lemon Myrtle (leaf powder)
250ml milk
1 egg
1 1/2 Tbs sugar
1/2 tsp bi carb soda
Pinch of salt
Place all ingredients in your mixer and mix until all combined and the mix is smooth and bubbly. Alternatively whisk until all lumps are gone. We like to cook on our campfire or cook as usual.
Tip: This batter will be fine to use the next day and the Lemon Myrtle flavour will develop further overnight for stronger taste.
---
Lemon Myrtle Damper
2 Cups SR flour
1/2 tsp sea salt
50g butter, chilled chopped
1/2 tsp Lemon Myrtle powder
3/4 cup milk
extra milk, for brushing
extra plain flour, for dusting
Preheat oven to 200/180 fan forced.
Lightly grease a baking tray. Sift flour and salt into a large bowl. Add butter, using fingertips to rub butter into flour mixture until it resembles fine breadcrumbs. Stir in lemon myrtle. Season with pepper. Make a well in the centre of the flour mixture. Add milk. Stir to form a soft, sticky dough.
Turn dough out onto a lightly floured surface. Knead lightly for 1 minute or until just smooth.
Place on prepared tray. Cut shallow slits across the top of the damper. Brush with a little extra milk. Dust with a little extra flour.
Cook in camp oven over hot coals like we do. Alternatively you could of course bake in the oven for 20 minutes or until damper sounds hollow when tapped on top. Serve warm or at room temperature with butter.