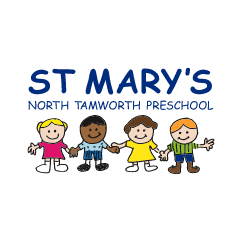 About
Our Preschool
We hope that our Preschool becomes an enjoyable and resourceful place for you and your child.
St Mary's Preschool is a small, friendly and caring Preschool. It is housed in the original St Mary's Infants School, built in 1939 and has been operating as a Preschool since 1991, thus continuing to nurture young children as they commence their educational journey through life.

---

St Mary's Acknowledgment
We the preschool children of St Mary's Preschool acknowledge the traditional custodians of this land, the Kamilaroi people.
We appreciate the way our ancestors have cared for our people, our land and our country and we promise to do the same.
---

Our Guiding Practices
Are you safe, are others safe and are you respecting our resources and environment.
A community promoting individual growth through an inclusive, natural, play-based environment.