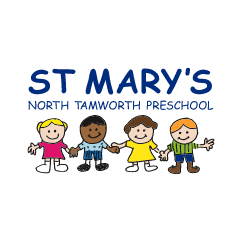 For Parents
Play Based Preschool
At St Mary's we offer a play based preschool experience, a unique offering in the Tamworth region. This means we incorporate learning into everyday play, identifying learning opportunities within your child's natural play.
Our teacher to student ratio allows us to focus on school readiness and provide individual attention to your child. We encourage adventurous play and safe, supported risk-taking, something we believe is key for a child's development.

---



Hours of Operation
Preschool hours are: Monday to Friday 8:15 a.m. – 3.45 p.m.
Preschool is closed during New South Wales School Term Breaks.
Preschool is closed on Public Holidays.

---



Attendance Options
St Mary's Preschool is licensed to cater for 38 children per day.
Monday/Tuesday/Wednesday:
Two or three day program offered for 4-5 year old children.
Thursday/Friday:
Two day program offered for 3-4 year old children.

---
Immunisation
In accordance with government recommendations all parents are encouraged to fully immunise their child. Parents must provide the Preschool with proof of Immunisation before their commencement date at Preschool. Your child's Immunisation History can be obtained from Medicare or downloaded from the Medicare website Medicare - Services Australia.



---



Fees
Parents are requested to pay a $50.00 deposit when submitting their child's enrolment form to the Preschool. Further information regarding fees will be supplied to families upon request.



---



Orientation
Orientation takes place in November each year. This is an opportunity to introduce your child to the Preschool, sharing some informal activities in the company of fellow children and their families. You will be given the opportunity to meet the staff in a relaxed setting. Any questions you may have can be answered at this time.



---



Sun Safety
St Mary's Preschool is a Sun Smart approved service. Further information regarding this can be obtained upon request.